SEASIDE ADVERTISING COMMUNICATION
GPS is the main player on a national scale in the advertising of seaside resorts, thanks to a partnership with over 1,100 bathhouses throughout Italy.
The GPS network guarantees exclusive and impactful seaside advertising which, at national level, ensures millions of daily contacts. Planning the seaside GPS network means reaching millions of potential consumers at a time and in a single context, with positive repercussions on the value of the brand and on the user's perception.
Our privileged relationship with the managers of the bathhouses, together with the production capacity of Prodea Group, allow us to design and implement special and engaging initiatives, which have as protagonists the beautiful Italian beaches.
THE CONTEXT: THE BATHOUSE
The modern bathhouse offers many services, each linked to a particular context of use: restaurant areas, relaxation areas, fitness and wellness, entertainment areas for children, showers and changing rooms.
G.P.S. Network offers contextualized advertising plans, with a choice between various formats that adapt with great flexibility to the client's communication needs.
From special mirrors, ideal for personal care products, to a TOP circuit designed for big brands, which involves locations and establishments selected for the high quality of services offered for the target audience.
THE MOMENT: THE HOLIDAYS
Holidays periods create unmissable opportunities to enter into positive connections with people through communication.
They inaugurate a euphoric moment, free the mind from habitual oppression, develop relationality (the basic principle of every form of life): the availability of relationships is favoured by positive contexts, of happiness and relaxation.
Communicating to people taking part in this holiday relaxation period means talking to more receptive ears, with more mental quality time at our disposal. People who live without relational vetoes, with very high availability in receiving motivations, to the point of being uncritical.
A TARGET OF ABSOLUTE VALUE
The shores of the peninsula confirm, year after year, the favourite destination of millions of tourists, Italians and foreigners alike. During the last summer season, the Italian bathhouses recorded over 90 million admissions, with a growth of 16% compared to the same period in 2016 (source: CNA Balneatori).
The presence of foreign tourism (+ 5%), which represent 15% of the total, also grows in this context. Emilia Romagna, (+ 25%), Puglia (+ 23%) and Sicily (+ 22%), are the regions with the highest growth rate.
Thanks to its Data Room, G.P.S. is able to provide a precise and reliable estimate of the contacts generated with the communication campaign.
THE NETWORK
Click and download the presentation of the GPS Seaside Network to discover locations, planning periods and formats.
Click to download and discover the opportunities of the Top Brand circuit.
SUCCESS STORIES
Click on the images to view the case history:
PRE-LANCIO KIA STONIC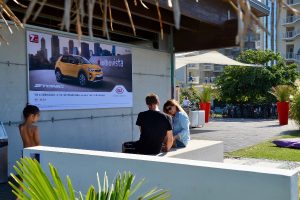 CALVIN KLEIN CK ONE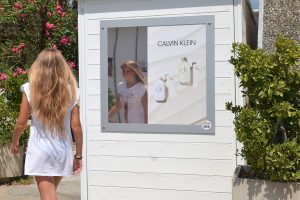 AMARO DEL CAPO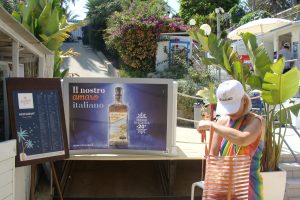 SAPORE DI MARE